La

FORGE
The ultimate plugin package for Adobe After Effects
Download
20+ Effects

Forge features 20+ exciting effect presets to enhance your VFX workflow.

Fully customizable

A built-in code editor gives you the power to adjust how each effect behaves.

GPU Accelerated

LaForge is optimized to render complex effects at incredible speeds.
Effects included
Al-Ro Color Warp

Create vibrant liquid paint effects instantly.
Abstract Pattern

Generate beautiful geometric backgrounds.
Aurora Generator

A stunning 3D aurora effect for your arctic skies.
Height Shader

Turn your heightmaps into shaded surfaces.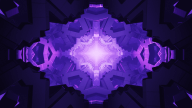 Cubic Fractal

Explore infinite 3D fractals inside After Effects!
FidelityFX Upscale

A smarter way to sharpen your images and video.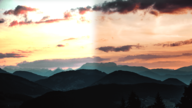 Filmic Tonemap

An easy instant way to apply ACES tonemapping
Energy Ball

Create a magical volumetric 3D energy ball.
Crates Chromatic Abberation

Simulate vibrant lens abberation for photorealism.
Crates Glow

Create realistic glows based on the inverse-square law.
Crates Lightray

Create realistic godrays based on the inverse-square law.
Crates Letterbox

Generate cinematic letterboxes automatically.
Separate RGBA

Split and adjust RGBA channels independently.
Ocean Waves

Generate a beautiful infinite animated 3D ocean
Luma Max

Calculate the brightest pixel in your composition.
Crates Distortion

An improved displacement filter with extra features.
Create the Impossible
LaForge is ProductionCrate's GPU-accelerated plugin creation tool for Adobe After Effects. The constantly growing preset library features production-ready effects, built to empower artists and break the boundaries of After Effects.
Build your Effects
Using LaForge's built-in code editor, all of our presets are completely adjustable through GLSL. Hobbyists, professionals and studios are free to create, modify and expand custom effects within minutes.